Learn more about the author of Developing Coaching Leaders Scott Clancy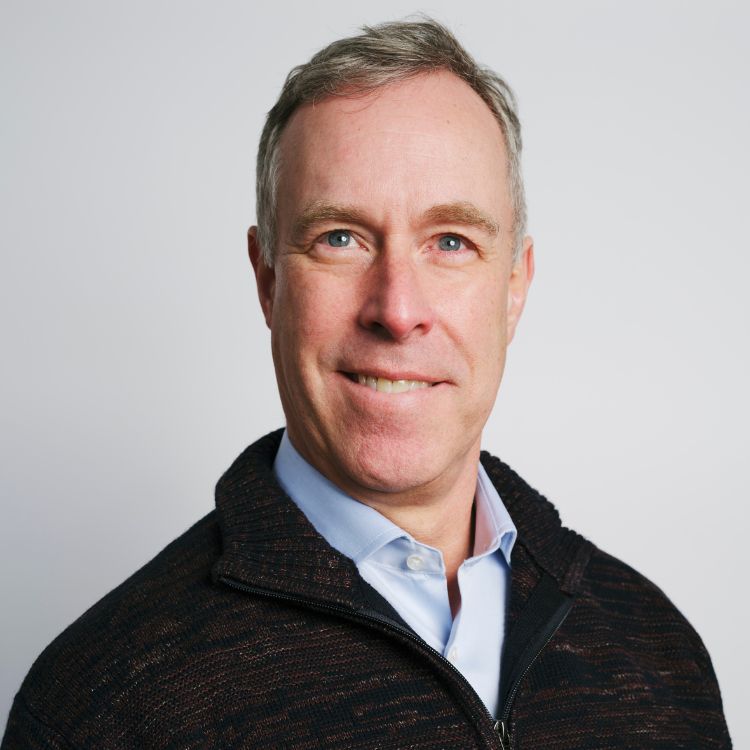 A trusted and insightful military leader, Scott's energy and passion about people, coaching and leading is infectious. He is seasoned in the fundamentals and techniques of leading and coaching that he has applied from multi-functional and diverse international teams, down to the smallest of youth sports teams. Scott's success is rooted in learning from experience and mistakes. This makes him a relatable and straightforward mentor.
Scott's Leadership and Coaching Journey
Major General (ret) Scott Clancy OMM MSM CD
Scott's journey to leading and coaching began with being a Royal Canadian Air Cadet from the age of 14-18. This experience led him to join the Canadian Armed Forces and attend the College Militaire Royale de St Jean (CMR). He played college basketball throughout his time there. After university he went on to obtain his pilot wings as a helicopter pilot for the Royal Canadian Air Force (RCAF). Scott served on three Tactical Helicopter Squadrons of the RCAF in various roles including as a Tactical Instructor Pilot. He honed his operational planning skills as a lead operational planner for the 1st Canadian Air Division and as the Chief of Curriculum Development for the Canadian Army Staff College in Fort Frontenac. As the head of operations and subsequently Chief of Staff for 1 Wing in the RCAF, Scott was given the responsibility to plan and deploy helicopter forces for the war in Afghanistan for which he earned a Meritorious Service Medal (MSM). He earned a second MSM for leading the Air Component responding in the aftermath of the tragic earthquake in Haiti in 2010.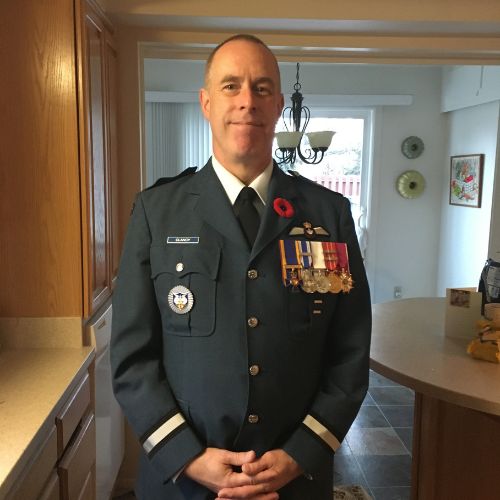 During many of these years Scott was very involved with the lives of his two boys Mathew and Ryan. He coached whatever team that they desired to be on. Not surprisingly, they both settled on basketball as their sport of choice. He loved coaching both boys' teams. While posted to Kingston Scott was asked to be an assistant coach to the RMC Palladins university basketball team. Although his primary role was focused on being a mentor to these young officers, the blend of teaching young leaders and coaching his favourite sport further inspired his study in both coaching and leading.
Scott's exposure to NORAD began as he served as the Canadian Deputy in the NORAD-USNORTHCOM Command center maintaining the watch for the commands that are responsible to defend the continent 24/7. He subsequently was given command of an RCAF wing comprising 7 Squadrons dispersed around the country and around the world. Upon promotion to General Officer Scott took over responsibilities for all operations, personnel, strategic planning and logistics for the RCAF. It was here, responsible for all of the personnel and shepherding over the RCAF succession planning for advancement that Scott felt he was at the pinnacle of developing other leaders. After this Scott was stationed in Alaska for two years as the Deputy Commander of the Alaska NORAD Region. Promoted to Major General, his final station in the Canadian Armed Forces was in Colorado Springs as the Director of Operations (or J3) for NORAD, responsible for the operational defence of North America.
Since retirement from the RCAF Scott and the love if his life Val have focused on each other, the boys, and friends. Scott still acts as a senior mentor on courses delivered to senior officers of the RCAF, and is a fellow with the Canadian Global Affairs Institute. However, most of his post-retirement time has been focused on writing his book; Developing Coaching Leaders.
Hone your skills with my free guide to time management and tools on how to thoughtfully prepare.
This guide and the follow-on free subscription to Synapses will provide an on going network of connections for you to explore people, tools and concepts that help develop coaching leaders.